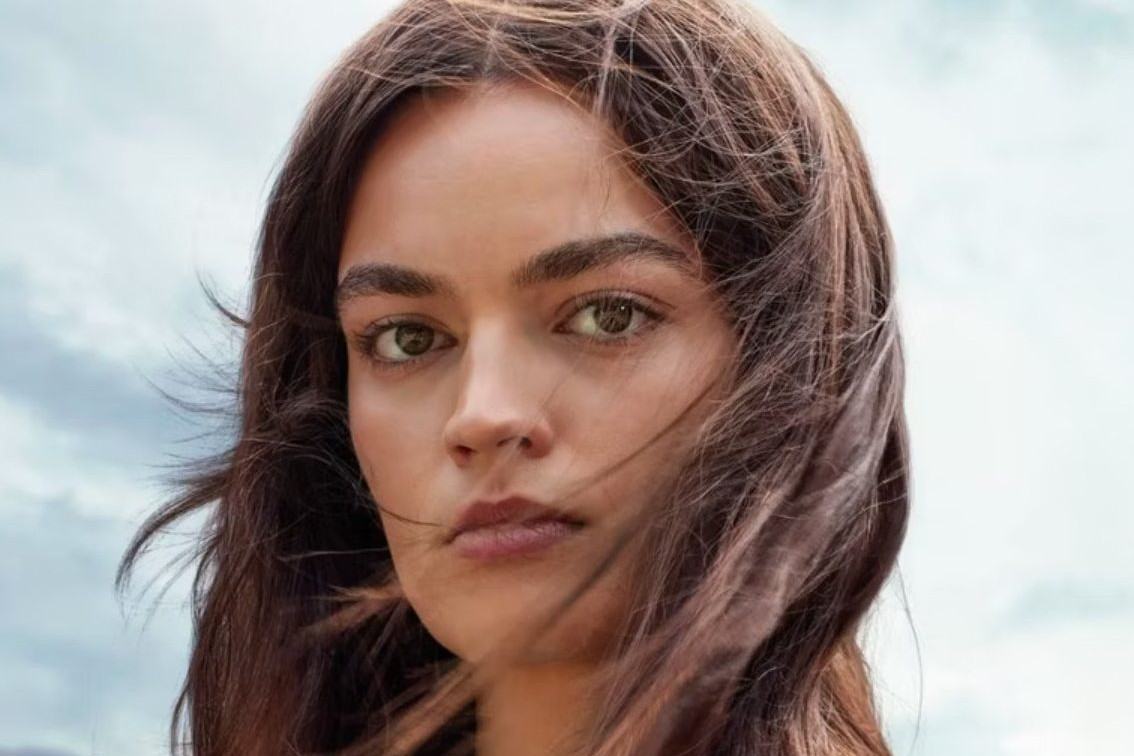 A SENSUAL PORTRAIT OF A BRILLIANT YOUNG WOMAN FAR AHEAD OF HER TIME
25th Feb, 2023
A SENSUAL PORTRAIT OF A BRILLIANT YOUNG WOMAN FAR AHEAD OF HER TIME
25th Feb, 2023
Rolling Stone by K. Austin Collins
Frances O'Connor's intimate film Emily tells the story of author Emily Brontë, played by rising actress Emma Mackey, and how she pushed back against society.
Frances O'Connor's Emily, her directorial debut, takes a familiar literary biography and garnishes it with the right kind of creative liberties — the vibrant, suggestive kind. It's the story of Emily Brontë, author of Wuthering Heights, younger sister to Charlotte, author of Jane Eyre and Villette. Emily isn't a straight biopic but, at its best, a suggestive and enjoyable exploration of a young, imaginative mind and its troubles — Emily is, from the start of the movie, a woman brushing up against the limits of decorum, increasingly so as the myth-building, wandering mind that sustained her and her three siblings in childhood persists, for Emily, into adulthood, when her siblings seem for the most part to be moving on to finer things, like love and their hunger for occupation.
Emma Mackey (of Sex Education fame) plays Emily, and from merely the way she presents herself relative to her siblings — staring at her feet around others, with her long brown hair hanging down into her face in a gesture that comes off as both extraordinarily shy and slightly mischievous — she sets herself apart. This is one of those stories about a woman genius whose will and imagination are mitigated and contained by her era. She is fitful and idiosyncratic, to be sure, uncontrollable in her breaking of rules that feel arbitrary, not because she intends to be defiant, but because she is who she is. The movie begins with Emily in the throes of death (from tuberculosis) and leaps backward to trace the secrets and desires that are at risk of dying with her.
Many roads lead to Wuthering Heights, of course, and to a strong and understandable extent, Emily (in theaters nationwide Feb. 24) seems to want us to understand the woman capable of that novel's taut, passionate undercurrents, the emotional excesses that make it so stirring even today and which, within the movie, make people like Charlotte suspicious of its subconscious origins in its author. O'Connor's adaptation is less concerned with writing as a process than with the imagination itself. And so this movie often shows Emily at play or in her mind, whether she's getting into trouble with her brother Branwell (Fionn Whitehead) or furtively dreaming up tales with Charlotte (Alexandra Dowling). We see her steal opium and frolic through the fields in one scene and watch as she and her brother peep into a neighboring family's house one night, for which they are inevitably punished.
It all buttresses a story that in many ways tells the usual elements, hits certain marks that someone familiar with this story might expect — not least her tense relationship with Charlotte, whose insights into and characterization of her younger sister's life would come to stand in, for many years, as the only real source of details known to us about the storied author. Any treatment of Emily's life is going to have to use its imagination, as Emily herself, who favored seclusion, is said to have done about others. The result of this is a movie that sways between the conventional disclosure of expected details and a few fanciful dips into other, more evocative territory. Some of this concerns a man (there has to be a love interest) named William Weightman, played by a brooding (he has to be brooding) Oliver Jackson-Cohen. He is a man capable of sermons which, as O'Connor cleverly illustrates, evoke real feelings in his audience; he speaks of rain and we, hearing it as Emily would, are able to hear that rain. He's a poet in his own right. It's no wonder Emily, who is at first dismissive, proves unable to resist. And it's no wonder Weightman, who starts off thinking that Emily is shy and (because of an awkward trick she plays) inappropriate, feels the same.
But Emily cannot be reduced to this titillating analog for Heathcliff and Cathy, or really to any one relationship in Emily's life. Its strength is in finding ways to provide a fuller portrait, sneaking in telling and evocative details here and there that merge the pure satisfaction of good drama with the more intellectual pleasure of watching a story avoid the usual traps. The movie's handheld camerawork is delicate, like the entire movie, going out of its way to capture the unspoken essences of every conversation, wielding the power of a glance when the story needs it. It's a good movie about a woman before her time that doesn't work backward from our knowledge that she's an icon toward the details that would justify her reputation. This movie plays its hand differently. It feels more like an effort to make us curious about this woman, whether or not we know or care who she is. And from the moment we see her, we are indeed inclined to be curious. That's how you know it works.